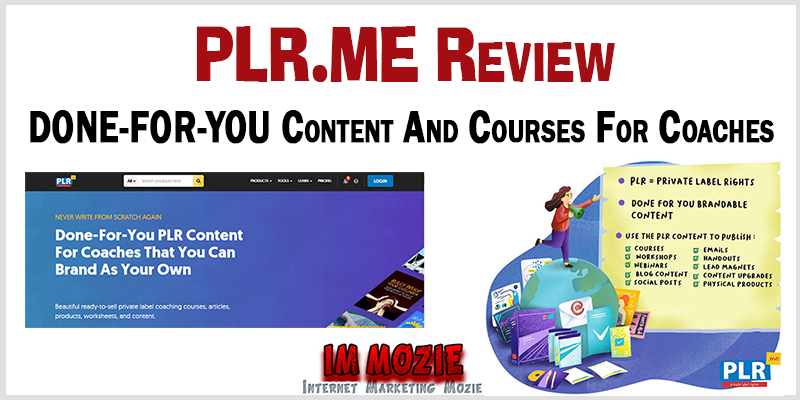 What is PLR.ME?
This PLR site was developed back in 2008. Online entrepreneur Ronnie Nijmeh is the founder. He describes his website as a place for "content marketing for health and wellness professionals" so they don't have to write everything from scratch.

He has professional writers create brandable life coaching content. These are done for you coaching programs you can brand and sell as your own. The site is created for health and wellness professionals primarily. If you are a life coach, a blogger, or any type of entrepreneur that focuses on health and wellness, the site was made for you.
When you sign up for a free registration, you get 2 free product-buying credits each month. You redeem your credits for content. Later on in this PLR.ME review I'll show you where to go to get your free credits and how to cash them in for the content you need. (I'll also show you how to get an extra 10 credits absolutely free.)
Here's the site's mission statement.
"To make content creation simple so you can make more, live more, and change the world."
Ronnie Nijmeh considers his website the leading licensed content provider for health and wellness professionals. I am inclined to agree. As of July 2020, there were more than 14,000 pieces of done for you coaching programs, health coach PLR, and life coaching PLR content.
The website has been featured in Entrepreneur Magazine, the Huntley Street, the Toronto Sun, the Steven and Chris Show and AM 770 radio station.
Private label rights (PLR) content is used by smart marketers to build and grow their businesses. You have so much to do as a health and wellness entrepreneur, blogger, coach or website owner. You need lots of content. I have used PLR content in all my online businesses and I highly recommend it for beginners and veteran Internet marketers that want to save time and money while speeding up their journey to profitability.
I have been purchasing content from PLR.ME and will continue to. You get premium PLR at very affordable prices. Your cost starts at just $0.40 per download, depending on the PLR.ME pricing structure you choose. I walk you through the three different pricing tiers later, but right now, let's take a look at who this high-quality PLR content is perfect for.
Who Are the Brandable Coaching Programs Right For?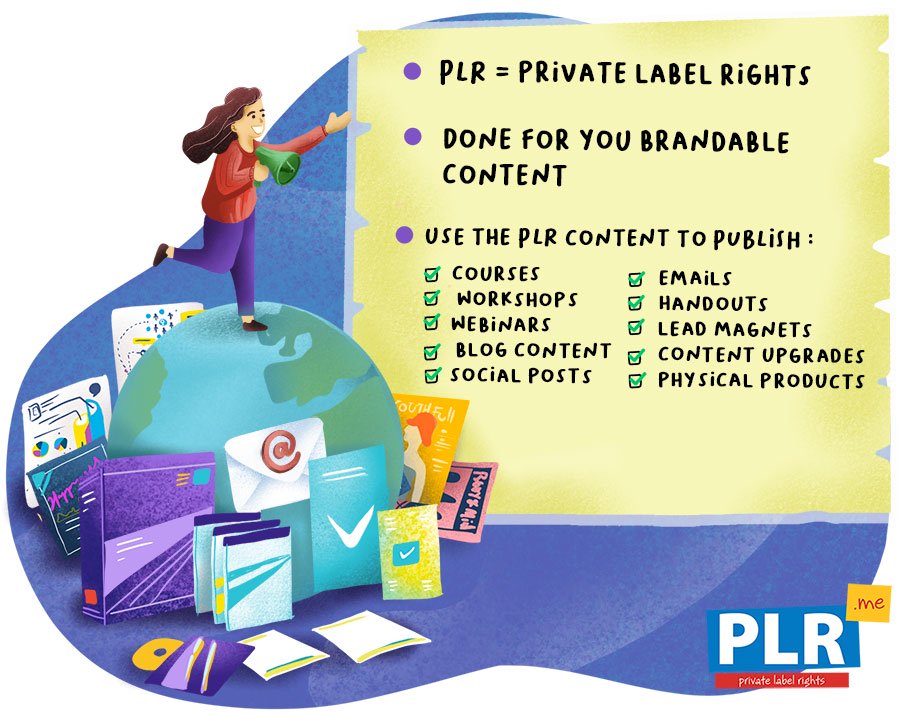 I mentioned this above, but I want to be clear about it. Some PLR sites try to crank out all kinds of content. They don't focus on one niche or marketplace. PLR.ME operates differently. Everything you find on the site is going to relate to health and wellness in some way.
In Nijmeh's own words, his website offers "PLR content for life coaches and health professionals".
Taking that into account, you might be surprised when you head over to the site to find how-to content covering Internet marketing, search engine optimization (SEO), content marketing and other topics which don't seem to relate to health and wellness.
This content is there for a reason.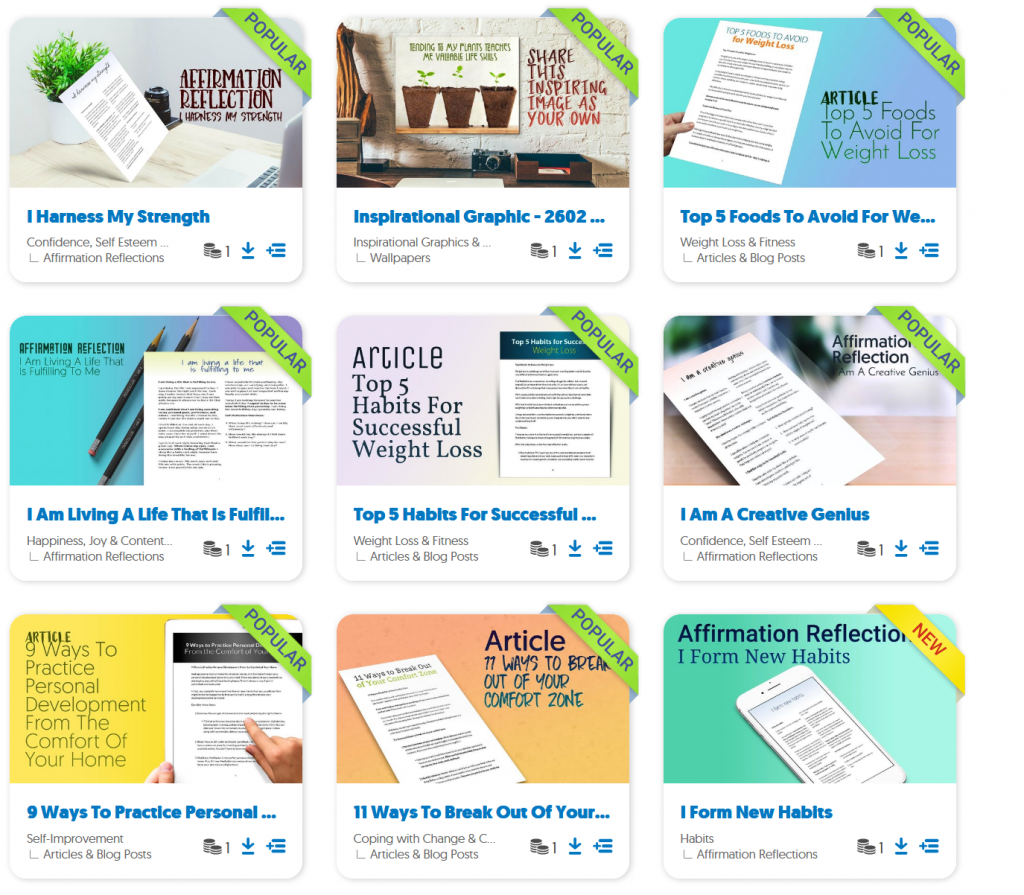 A health and wellness life coach needs to know how to build and run an online business. There is plenty of content at PLR.ME that helps marketers do exactly that. You'll also find content concerning investing and finances, real estate and goal setting, time management and dating/relationships.
In other words, the content is not just for entrepreneurs focusing on physical health. Emotional, mental, financial and other aspects of wellness are covered.
This means if you are a life coach, blogger or entrepreneur that helps people improve their health and wellness in any way, I believe the site will have something for you. Now let's take a closer look at the many topics and niches you can expect to find.
Exploring the PLR.ME Content Library – What Niches are Covered?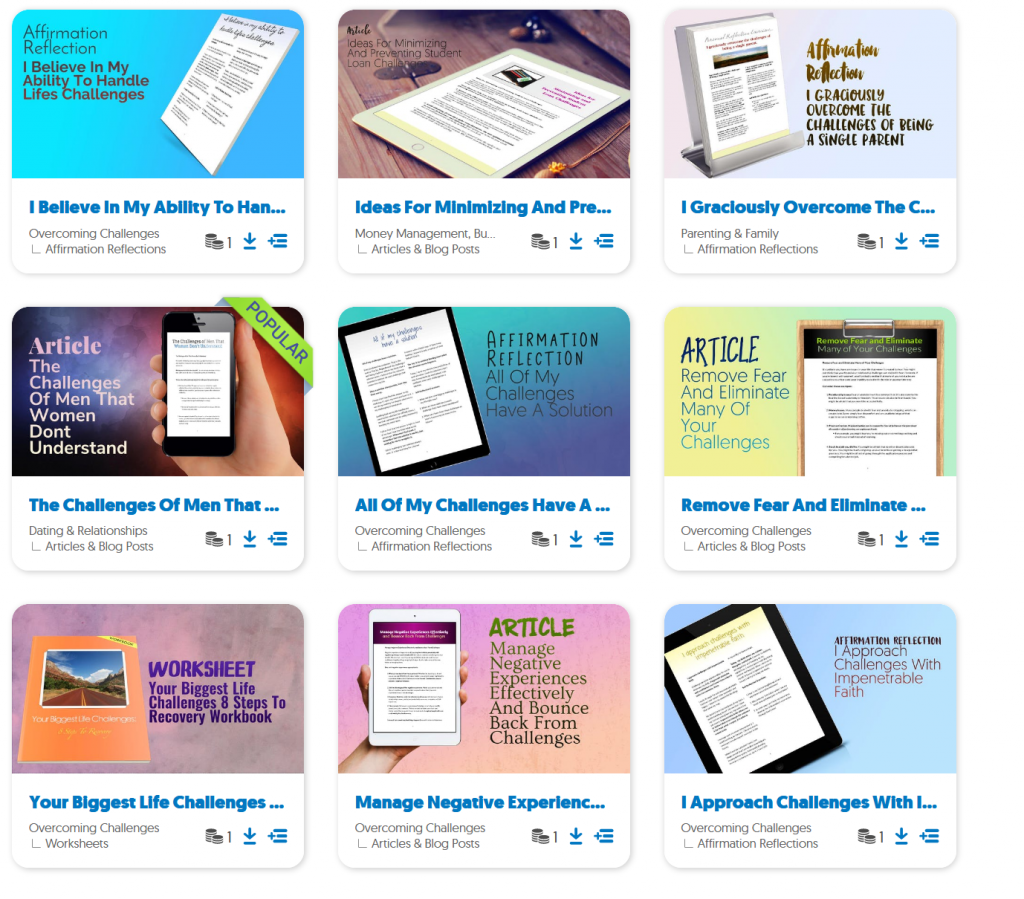 I checked out a few other PLR.ME reviews. They didn't get really detailed as far as discussing the depth of the PLR.ME content library. This thing is massive! It just doesn't focus on the more well-known areas of health and wellness. It delves deeper into the areas where a person can improve his or her quality of life, health and sense of well-being.
Here's just a partial list of some of the premium PLR categories you can get your hands on.
Anxiety, Depression and Panic Attacks
Motivation and Passion
Time Management and Procrastination
Meditation, Reflection and Journaling
Confidence, Self-Esteem and Self-Care
Natural Health and Safety
Success, Wealth and Prosperity
Inspirational Graphics and Wallpapers
Dating and Relationships
Self-Improvement
Careers and Job
Business and Marketing
Parenting and Family
Weight Loss and Fitness
What types of products are offered? Is this like some PLR sites where you just have e-books and articles to choose from? Not at all! I like that there are so many different types of products available. This can help you offer truly unique and engaging content to your audience. Here are a few different PLR product types you can pick up at PLR.ME.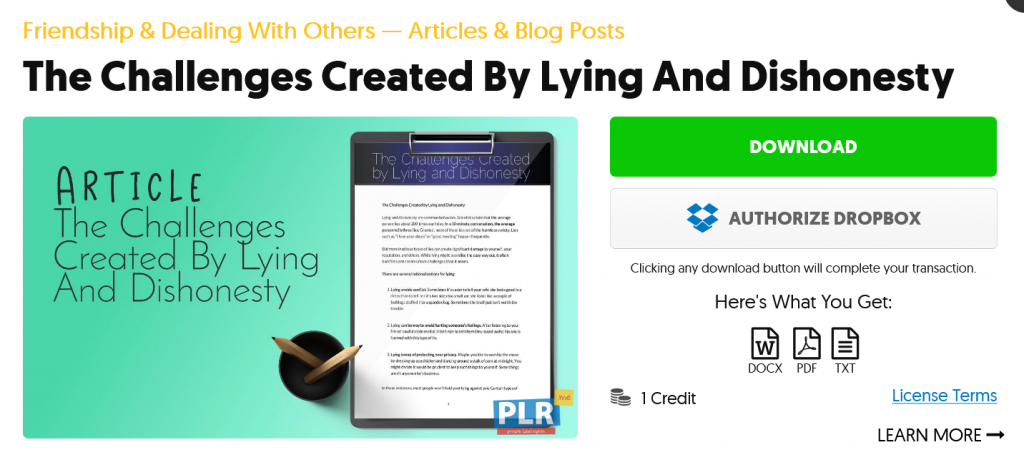 Affirmation Reflections
Worksheets
Articles and Blog Posts
Slide Deck Presentations
Action Guides
Handouts and Lead Magnets
Fables and Short Stories
Reports and E-Books
Checklists
Courses
Coaching Programs and Workshops
You can find life coaching PLR content in a wide variety of forms. You aren't stuck with just e-books and articles. If you're looking for health coach PLR or wellness information for your blog, the types of content just covered are just the tip of the iceberg. The site is always producing new packages and bundles so you can create an experience for your customers that sets you apart from your competition.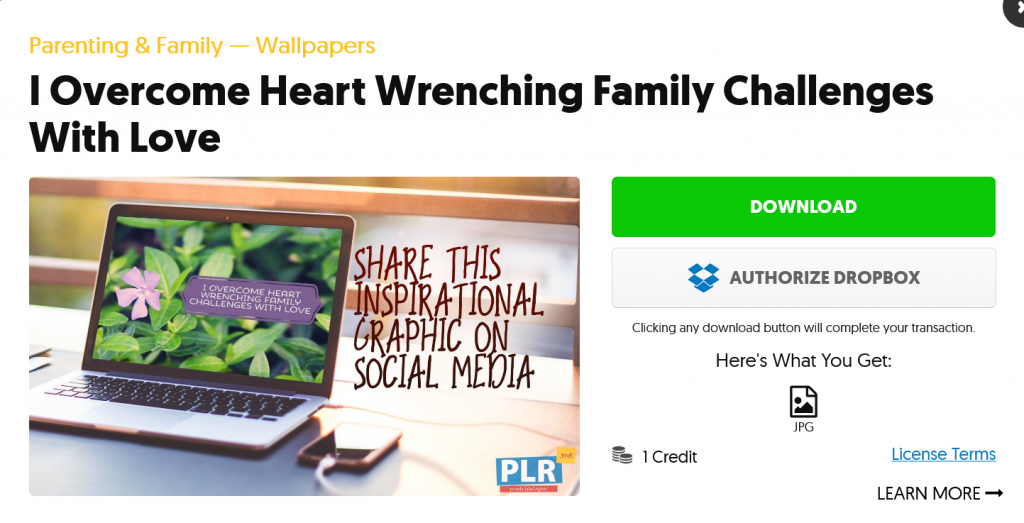 By the way, you'll also find a free Content Marketing and Social Media Calendar. This is a free tool you can use to organize content delivery and set and reach your marketing goals.
Now we get to the part of the review you've probably been waiting for. Let me show you exactly how to get your hands on the high quality content PLR.ME offers … absolutely free.
How to Get Your 10 PLR.ME Free Credits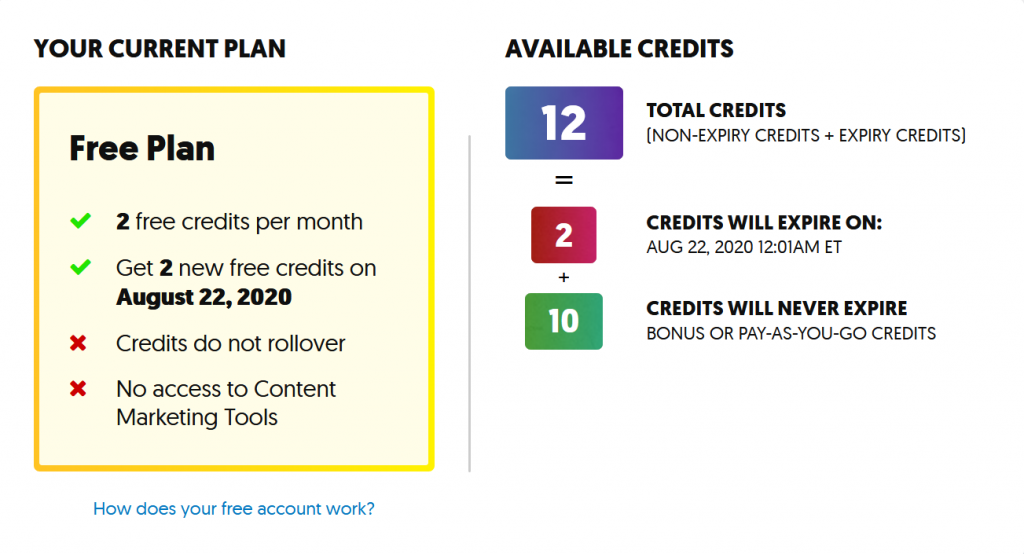 You can head over to PLR.ME and click on the "Create Free Account" button at the top of the screen. Go through the process and you can register for free. It's just like signing up at any other website.
You'll get 2 free credits for PLR content each month. Then you can use those credits to download free content. Your free monthly credits must be used every month before they expire.
However, I have a better offer.
If you click the link below, you'll still get 2 additional free credits each and every month, and they are absolutely free with no obligation and no catch. You'll also get 10 PLR.ME free credits that never expire! You can take as long as you want to use them. Just click this link for the free 10 credits and you can get started downloading free premium PLR immediately.
How Many Credits Does Content Cost?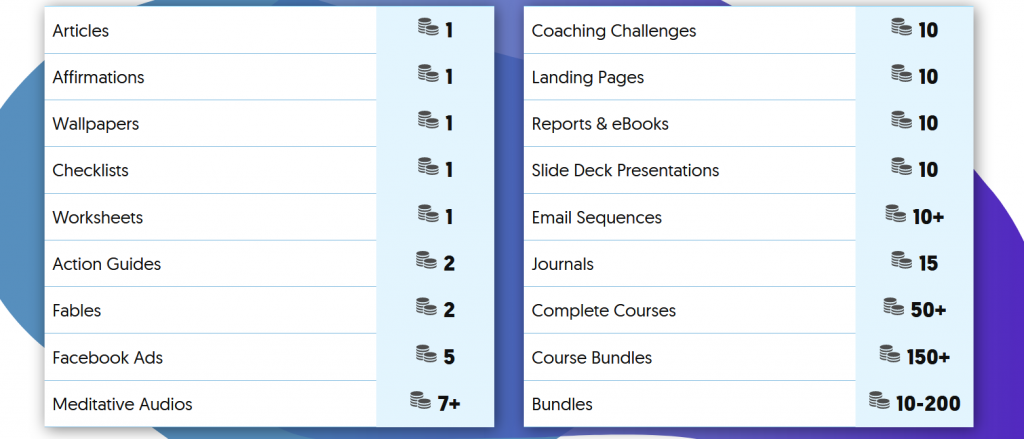 This is a good question. Some PLR sites will give you free credits, but not enough to really do anything with them. That's not the case here. More than 95% of the content on the website costs under 10 credits. Here is an example of different types of content that only cost 1 credit each.
Articles
Inspirational Graphics
Worksheets
Affirmations
Checklists
Assessments and Quizzes
These types of PLR cost just 2 credits each.
Lead Magnets
Action Guides
Fables and Short Stories
You can pick up 5-day challenges, e-books, full presentations and landing pages for between 5 and 10 credits. You work hard in your business. It makes sense to take advantage of every opportunity you can. I highly recommend clicking the link I provided so you can pick up your free 10 PLR.ME credits.
Of course, you can purchase additional credits whenever you like. Let's look at the different ways to buy credits you can redeem for content.
PLR.ME Pricing – 3 Ways to Pay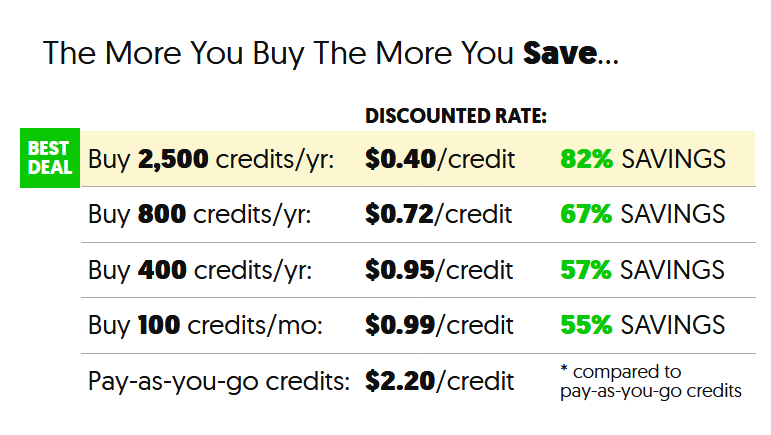 I really like that there are three different ways to pay for content. If you see something you like, you can make a one-time purchase. There is also a monthly membership plan and annual plans offered. This means there are 3 different ways to get your hands on quality health and wellness PLR content.
Pay-As-You-Go – If you just have a few things you need to purchase and you don't want a monthly membership, this is the way to go. You have to purchase at least 10 credits at a time, and the more credits you buy, the better your price per credit.
Affordable Monthly Plan – You pay $99 for 100 credits. This means just $0.99 per credit. That means you can get an article, worksheet or checklist for just $0.99.
Annual Plans – These are very popular. If you're serious about your business and you understand you'll always have content needs, this is where you need to be. There are three different annual plans.
400 credits for $379 ($0.95 per credit)
800 credits for $579 ($0.72 per credit)
2,500 credits for $990 ($0.40 per credit)

With the monthly and annual plans, your credits never expire. This is important. If you get in a monthly plan and decide to get out after a few months, none of your credits will expire until you use them. They're good forever. This is only true with the monthly and annual plans.
PLR.ME Review Summary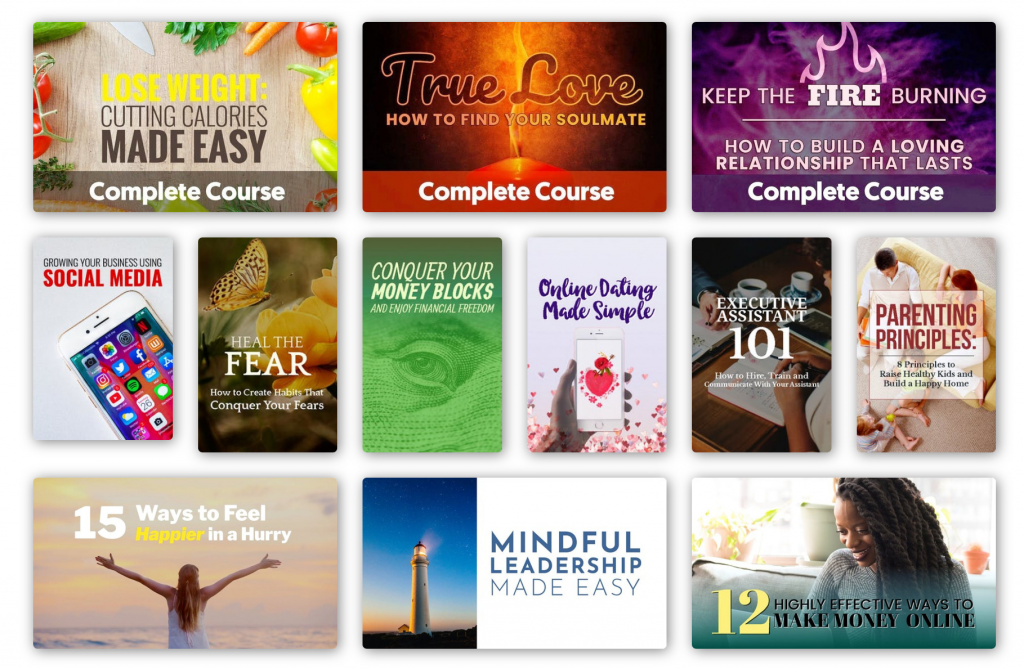 I'm a big fan of this website. As someone who has built multiple businesses online, I know the value of getting tons of high-quality content at a great price. I've never had a problem with the content I got from PLR.ME. From brandable coaching programs to life coaching PLR content and more, I have always been very happy with my experience.
Remember, you don't have to spend a penny to check out the site. Just click the following link for your 10 PLR.ME free credits.
It only takes a couple of minutes to sign up for free, and you can start downloading and using your free content immediately.
Exclusive PLR.ME Bonus Offer From IMMozie.com