Welcome to Internet Marketing Mozie's AI Chatbot Software Reviews – your digital chatroom for discovering the most advanced AI-powered tools that will revolutionize how you engage with your audience and provide top-notch customer support! 💬
Hey there, chatbot enthusiasts and customer experience champions! Are you ready to embrace the power of Artificial Intelligence and create chatbots that leave a lasting impression on your website visitors? Look no further! Our AI Chatbot Software Reviews category is here to be your trusted guide on this exciting conversational journey.
We know that providing exceptional customer support and engagement is crucial for building strong relationships with your audience. With the rise of AI chatbots, you can now have interactive conversations that delight your customers and save you time. At Internet Marketing Mozie, we're on a mission to explore the best and latest AI-powered chatbot software.
From AI-driven chatbots that answer questions in real-time to intelligent chatbot builders that allow you to customize your bot's personality – we've got a treasure trove of AI chatbot tools that will transform the way you communicate with your audience.
So, what's the magic of AI Chatbot Software? It's simple – these tools harness the power of Artificial Intelligence to deliver personalized interactions, solve customer queries, and create delightful experiences for anyone engaging with your brand.
Our team of chatbot enthusiasts thoroughly tests each software to ensure it lives up to its promises. We're on a mission to provide you with insightful reviews that help you choose the perfect AI chatbot software to elevate your customer engagement.
But wait, there's more! Our friendly and approachable reviews break down the features, integrations, and user-friendliness of each software, making it easier for you to make informed decisions and build chatbots that truly represent your brand.
At Internet Marketing Mozie, we believe in the power of community and shared knowledge. Share your chatbot success stories and join the conversation – let's create a space where marketers can support and learn from each other.
So, whether you're a seasoned chatbot wizard or a beginner eager to explore the world of conversational AI, this category is tailor-made for you! Let's dive into the world of AI Chatbot Software Reviews and create chatbots that win hearts with the brilliance of Artificial Intelligence.
Welcome to the AI Chatbot Software Reviews category at Internet Marketing Mozie – where innovation meets conversation! Let's explore the best products and provide outstanding customer experiences with the magic of AI. 🌟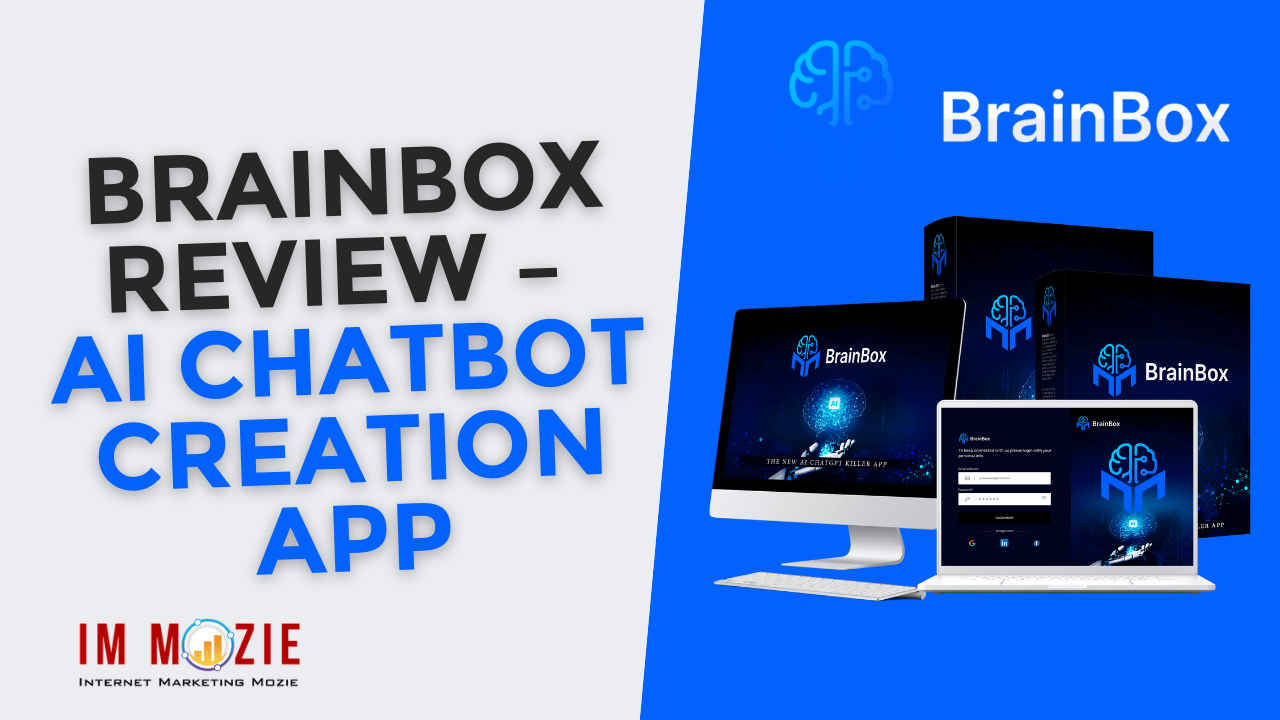 Unlock the power of AI with BrainBox! Create your own AI chatbot effortlessly with 50 amazing features. Say goodbye to...