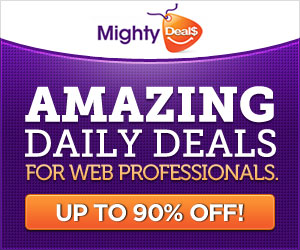 Okay, you can see I love www.mightydeals.com. It's shopper heaven for me. I think it's the best go-to place for any internet marketer who needs both elements for his websites and how-to information for the best ways to use them.
My Honest Mighty Deals Review and Why you should consider paying them a visit…REGULARLY!
[section label="What it is?"]
What it is?
A discount store for web professionals, MightyDeals.com offers all types of graphics, fonts, courses, ebooks, scripts, plugins, software and themes.
What they offer?
[section label="What they offer?"]
The Mighty Deals store carries everything for the web professional including:
• Graphics
• Fonts
• Textures
• Icons
• Scripts
• Plugins
• Themes
• Software
• Ebooks
• Courses
All this at dirt cheap prices compared to what you would have to pay if you purchased any of their products elsewhere because prices are 50 to 90% off retail & there is no membership fee. Once you check out mightydeals.com, you'll be hooked! The amount of discounts they offer on supreme quality products is just out of this world.
My Experience
[section label="My experience"]
My Mighty Deals review is totally positive, because my experience with this site has been totally positive. Who doesn't like a deal? A great deal? That's mightydeals.com.
I use it regularly. For example, I buy text layer styles and use them for header banners for my blogs. They are distinctive and very appealing. And they are actually presets that take no skill at all to use.
I spend a few bucks and put together a banner myself that looks like I hired an expensive designer. Then I make additional banners and sell them for $5. My result is a small but steady flow of dollars and a regular stream of happy customers. And it takes next to no expertise or time.
Most people head over to mIghtydeals for graphics, fonts, textures, icons and other things they can put on their website. The number of deals they offer and the quality is simply amazing.
I am constantly impressed at the high level of creativity in the graphical elements available. The fonts especially one-of-a-kind and sharp looking. Whether it's for a special holiday or to advertise a sale, you'll find standout typefaces.
The graphics bundles are simply awesome. I know, I sound like I work for them. But you have to go over and check out their selection. Vectors, texture backgrounds, templates, cartoons, cutout images, photos, designer bundles, kits—you'll be amazed at what they offer. The prices are low, much lower than you'll find at other online stores. But remember, each is offered for just a limited time.
If you are into WordPress, they offer very useful scripts, short codes and plugins, all highly discounted. If you use Photoshop, check out the plugins and overlays they offer. The bundles are a great deal if you are setting up one site or several, for yourself or clients.
The last time I was in the software department, they were offering a program to create typographic images for just $5. A mobile app creator was 81% off. The selection constantly changes, so if you're looking for something in particular, it pays to check in often.
But don't forget the other departments. For instance, in books they have design guides, bundles and how-to information at really affordable prices. Right now the "Designer's Survival Guide" is just $4.99. That's a heck of a deal.
I also highly recommend looking over the discounted courses they offer. For example, at the time of this writing, one new deal is a photography course from Pics-Academy for an amazing $39. And an Adobe certification training course for just $47. You'd be hard put to find better prices anywhere on the web.
I'm a shopper at heart, that's why I became an internet marketer. I love just looking at the changing offers from week to week. And I depend on their great prices. They make it affordable to get the right tools and web elements I need. If you're like me and love discounts and getting premium quality products at the cheapest price, I highly recommend that you check out Mighty Deals and subscribe to their newsletter for free. I hope you found my Mighty Deals review to be useful, their website is great and offer massive value for money. Go check them out and see for yourself.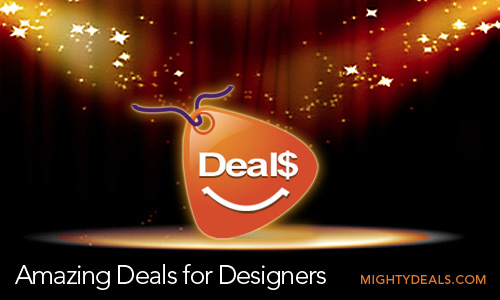 If you love discount deals like I do and want to be informed when there are more, then enter your email and signup below.
Exclusive Mighty Deals Bonus Offer From IMMozie.com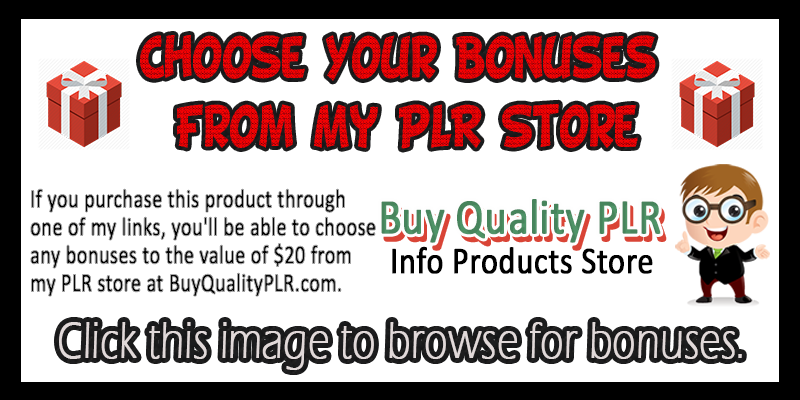 [signoff predefined="Thank for your taking your time to read this review." icon="signoff"][/signoff]