My Unbiased Review of the Animated Infographic Power Bundle – A Fantastic Animated Infographics Pack
So, you were looking for the best-animated infographics when you stumbled across the Animated Infographic Power Bundle by Anibits. Are you dicey about the entire deal? Read this before you make a purchase decision, as I am sure, many of you would not buy it after what I have to say in the coming paragraphs.
My two cents on this power bundle is that it is not for everyone. Though the developers have packed a punch for the price, it would be better to understand your requirements and measure the effectiveness of the elements you get.
As you may have noticed on their Landing Page, the bundle comes with the following:
Educational Infographic Pack
Finance and Money Infographic Pack
Online Shop Infographic Pack
Construction Infographic Pack
Social Media Marketing Infographic Pack
Mail Marketing Infographic Pack
Video Marketing Infographic Pack
Hobbies and Interests Infographic Pack
Text Boxes Infographic Pack
Food and Dining Infographics Pack
Internet and Networking Infographics Pack
Health and Medical Infographics Pack
Orange Infographics Pack
Background and Textures Infographics Pack
Take a look at all the elements in the pack and if they are not a suitable fit for your branding strategy or, do not connect with the type of videos and presentations you are looking to make, you are better off without it.
I am sure many of you will leave right now because it doesn't suit your requirement, but for those who are still reading,
Here Is What Makes Anibits Animated Infographics Bundle So Special:
Animated Infographics are in massive demand right now. Not only from Video Marketers, but also from Local Businesses, Bloggers, and Presentation Makers.
As I mentioned earlier, you get 350 Animated Infographics that you can use for your videos, presentations, websites or anywhere else you feel like for $19. That means you get these high-quality elements at 5 Cents Each.
And for 5 Cents, you not only get these elements, but you also get their Personal use and Developer Rights, means you can use them in your client's projects as well without hesitation. (You do not get White Label or Reseller Rights to Sell the Bundle as is)
The Bundle Comes along with an easy to use animated infographics creation software called Easy Animator Pro. The interface of the Easy Animator App is intuitive, which means you can get accustomed to it in a matter of minutes.
Consider the cost of developing your presentations before this bundle. If you hired a graphic designer or 3D Artist, he would charge you more than 100 bucks for making a single element of this package alone. Leave aside the entire bundle.
So, these Anibits Animation Templates are the best bang for your buck if you want to use a scientifically proven way to increase user engagement with your content. And that is by using strategic animations and high-quality graphics of course.
As compared to boring whiteboard videos, or blocks of text on your blog, these animations are not only attractive but also increase user engagement meaning more watch time on your videos, more time spent on your content, more retention for your presentations and more CTR for your Websites. All in all, the best any online marketer can get, especially if the Infographic Elements match your niche or industry.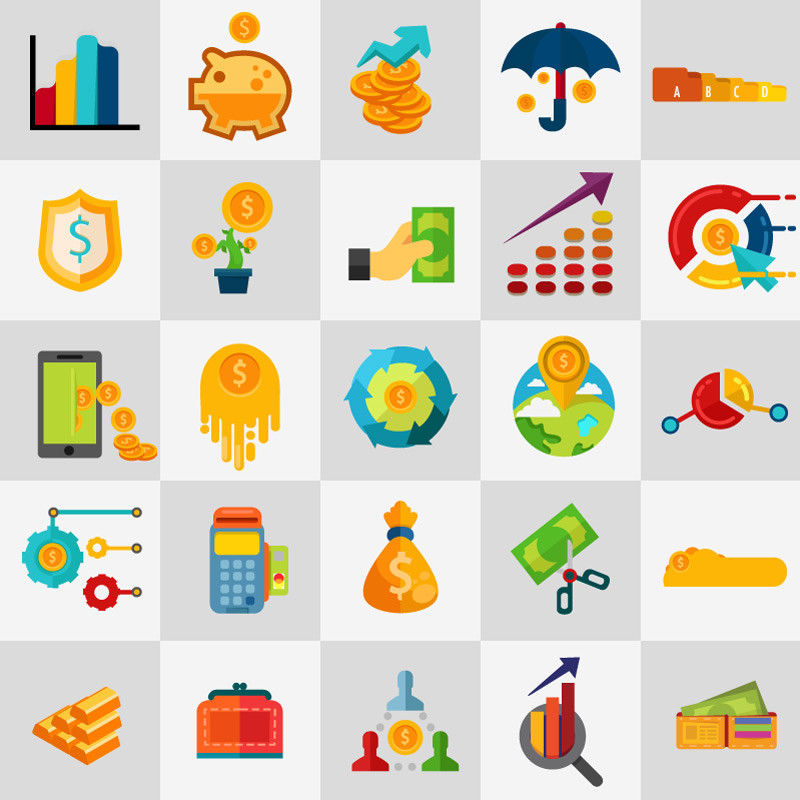 My Honest Opinion on The Animated Infographic Power Bundle by Anibits
According to Industry Statistics, contents with visuals receive 94% more engagement than plain and boring content. Online shoppers are wary of quality when purchasing online, and it is really tough to convert visitors on your website if your website itself is not appealing.
You might have the best products in the market, but that is of no use if you are unable to make a first impression. Buyers form opinions in a matter of seconds. They make assumptions purely based on the look and feel of how you present your brand to them and this is where Animated Infographics Elements can save the day for you.
Whether you want to make a Professional Video, or an Engaging Presentation or just a Pitch Deck for your clients. Having these classy visuals can dramatically impact the retention value of whatever it is that you are trying to promote. At just the cost of $19, you can own the Private Label and Developer right to this entire set.
If you have been looking to fire your Graphic Designers? Then the moment is now. No more spending 1000s of dollars on expensive videos, that you can make yourself with the Easy Animator App in a matter of minutes.
Exclusive Animated Infographic Power Bundle Bonus Offer From IMMozie.com