Backlink Watch Review

– Backlink Watch is a awesome free backlinks checker tool which is online based at backlinkwatch.com. Simply insert a URL and instantly see the backlinks, PR, Anchor Text, No. of OBLs and DoFollow or NoFollow tags.
What is it?
[section label="What is it?"]
Backlink Watch is a online resource that lets you check backlinks for free. It will give you detailed information about any URL you type into its search box. It provides data about the quality and the quantity of backlinks you or your competitors have.
What's awesome about it?
[section label="What's awesome about it?"]
[lists style="plus" color="#81d742″]
It's free!
No learning curve
Shows anchor text
Provides page rank
Tells you the total outbound links on a page
Has available a nofollow flag for each inbound link
[/lists]
Who is it perfect for?
[section label="Who is it perfect for?"]
If you want a quick and dirty analysis of a URL, this free backlinks checker is the place to come. It's free and the information is basic but comprehensive. Because it is so simple to use, it is perfect for the beginner. It is a fast way for any marketer, beginner to advanced, to analyze the links on a URL. You do need to have an idea what backlinks are and how they fit into an overall ranking strategy in order to use the information effectively.
Screenshots
[section label="Screenshots"]
Here is how the homepage of backlinkwatch.com looks, you can simply insert the page of which you would like to see the backlinks of and you will be able to check backlinks for free, it's very useful and convenient when needing to quickly check backlinks of a competitor.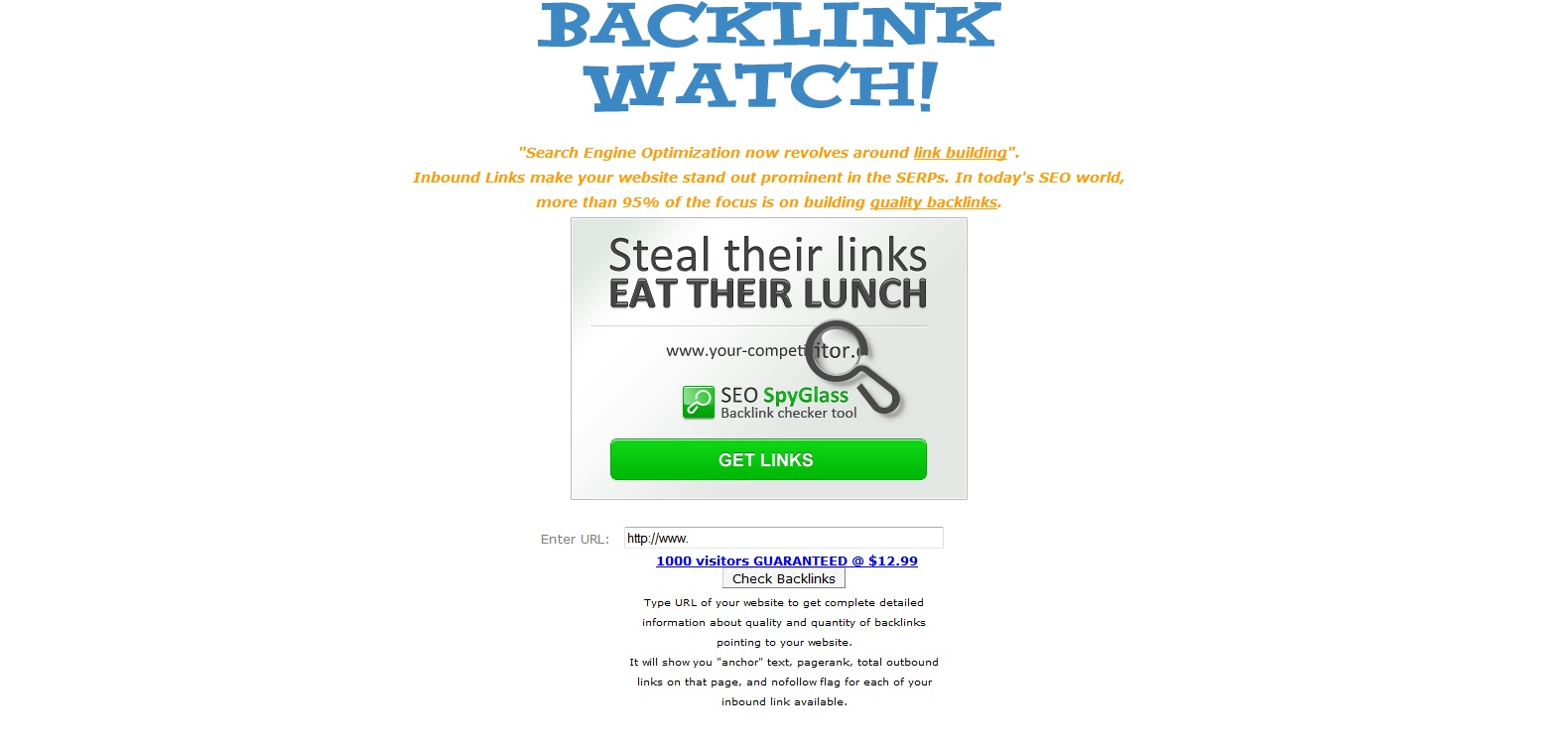 After you do a free backlinks check, you can then see the data of the pages backlinks which looks like this: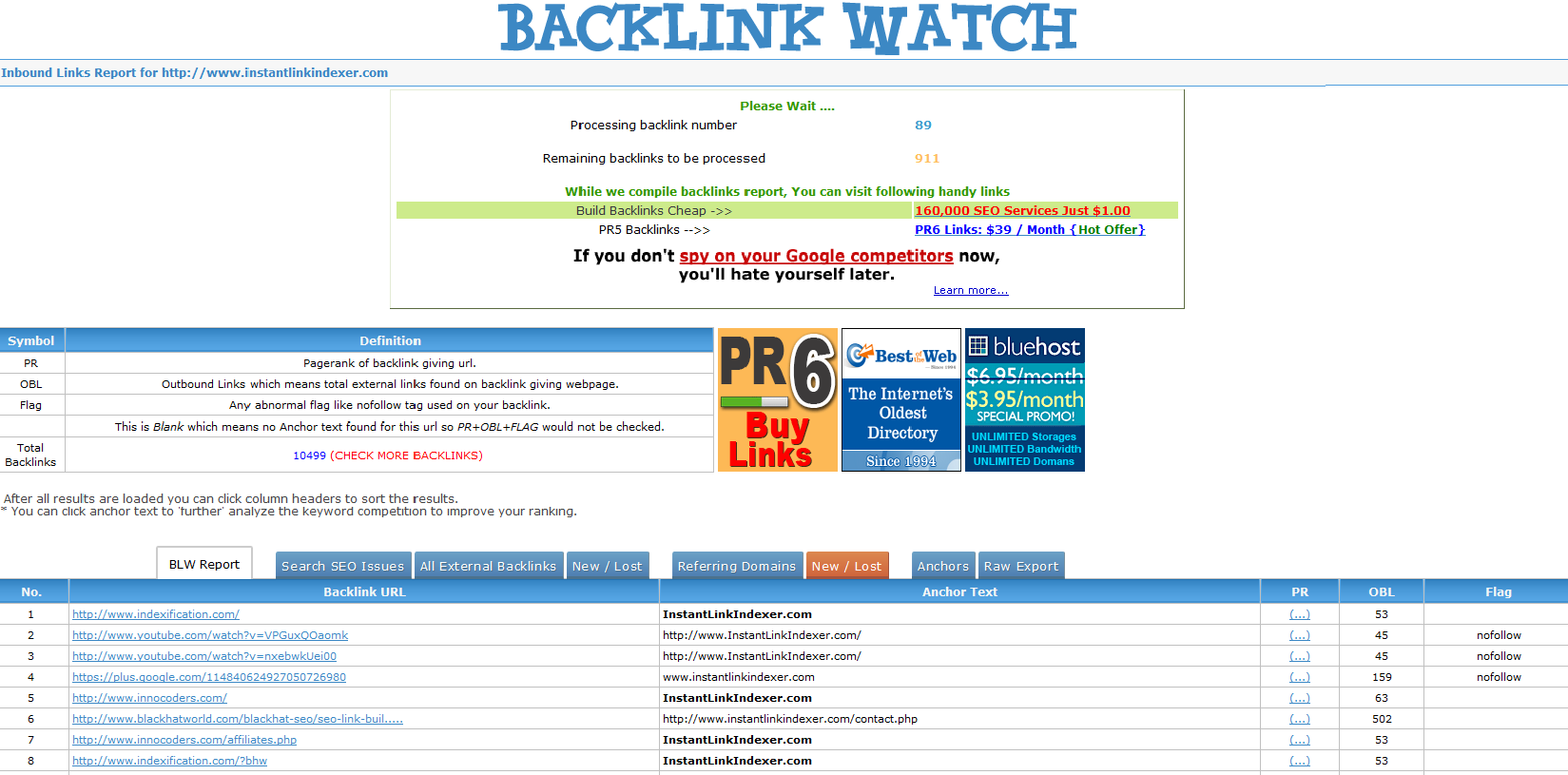 [section label="Bottom Line"]
Bottom Line
This free backlinks checking tool is an excellent option if you are in a hurry or if you don't want to spend money. It provides all the basic information you need about backlinks on your page or your competitors.
Want reviews on more SEO software and tools?

Subscribe to my newsletter

below!
Exclusive Backlink Watch Bonus Offer From IMMozie.com