[section label="What does it do?"]
ThirstyAffiliates Review

– The ThirstyAffiliates WordPress Cloaking Plugin lets you organize, redirect and cloak all your affiliate links for WordPress sites leaving you with prettier looking URL slugs. The work is done from a convenient central dashboard. This free affiliate link cloaking plugin makes it easy to insert your cloaked affiliate links into posts, pages and comments of your choosing.
[section label="installation"]
Installation
The installation of the ThirstyAffiliates plugin requires a basic WordPress plugin install and once you activate it, you can start using it to cloak and manage your affiliate links right away and very easily. You can find a few screenshots below on how the dashboard looks, how simple it easy to choose a link prefix and cloak links.
[section label="What's awesome about it?"]
What's awesome about it?
• it's free!
• organize and manage affiliate links
• redirect the links
• cloak the links
• You can select a custom link prefix that makes for a much prettier looking cloaked affiliate link.
• insert your cloaked affiliate links in posts, pages and comments
• Backup your affiliate links
• protect commissions from theft with secure redirection and cloaking capability
[section label="Who is it perfect for?"]
Who is it perfect for?
This affiliate link manager WordPress plugin is easy enough for a beginner and perfect for any affiliate marketer. It is simple to use, but contains sophisticated features that make cloaking and redirecting your affiliate links a snap. I think it's a brilliant plugin for any affiliate marketer that is looking to cloak links for free and might require more powerful features later. They have some awesome addons for the ThirstyAffiliates Cloaking Plugin should your affiliate blog grow and you require more features.
[section label="Screenshots"]
Screenshots
The All Affiliate Links Area
I see this page as the dashboard of the ThirstyAffiliates plugin. Here you can find all your cloaked links and search for ones you might be looking for. I use the search-bar almost everyday when I need to find a affiliate link I am looking to add into a new post.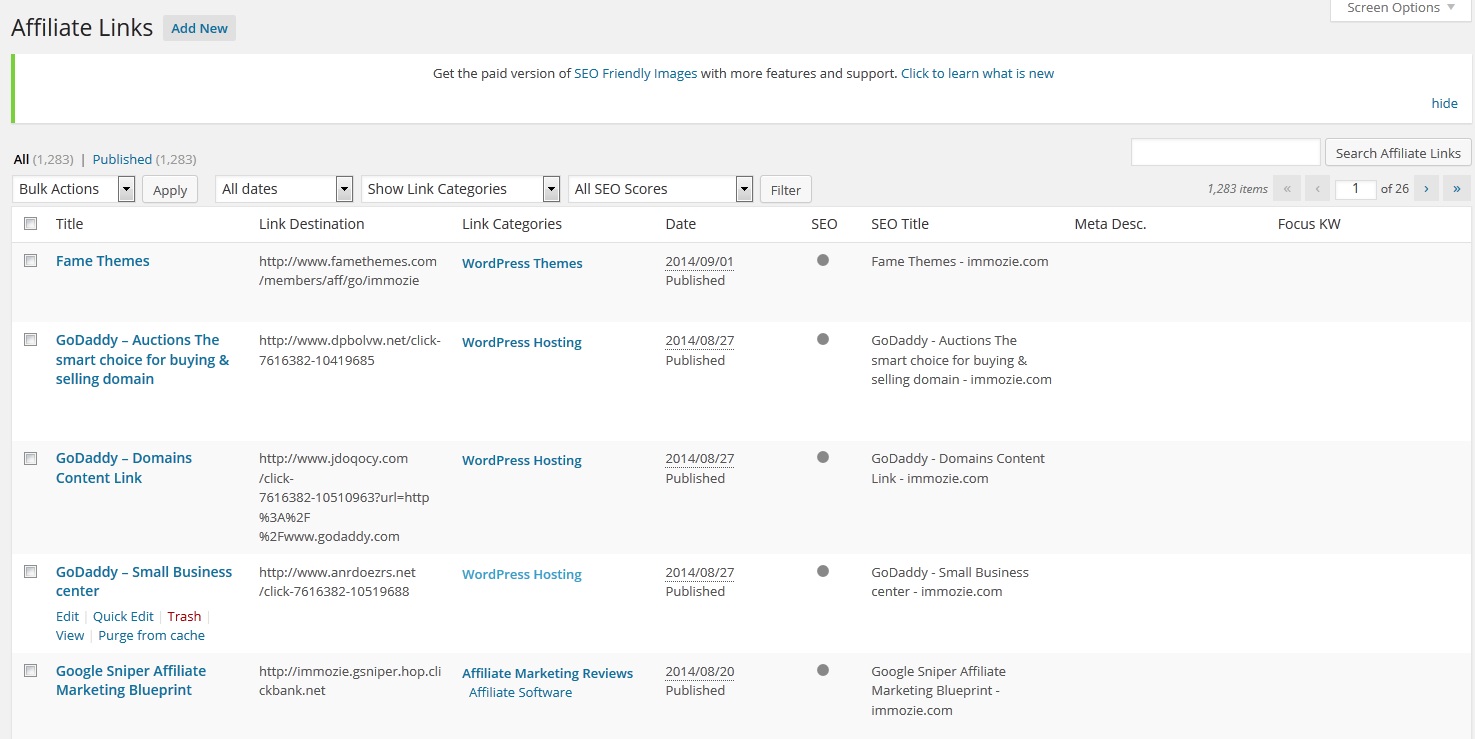 The Add New Affiliate Link Page
This is where you add new affiliate links to cloak them. Simple add a link and the title you want see in the URL slug and you're good to go, it's easy as pie! There is a add-on which can be used to import bulk links and bulk categories via a CSV file, it's called the CSV Important add-on. I haven't tried it yet but I do plan to as soon as I can afford. I'll definitely review that one in the future too. You can also add images in bulk to any of your affiliate links, it's a feature I personally requested and being the awesome developer that Josh Kohlbach is, within a few days I saw this feature added!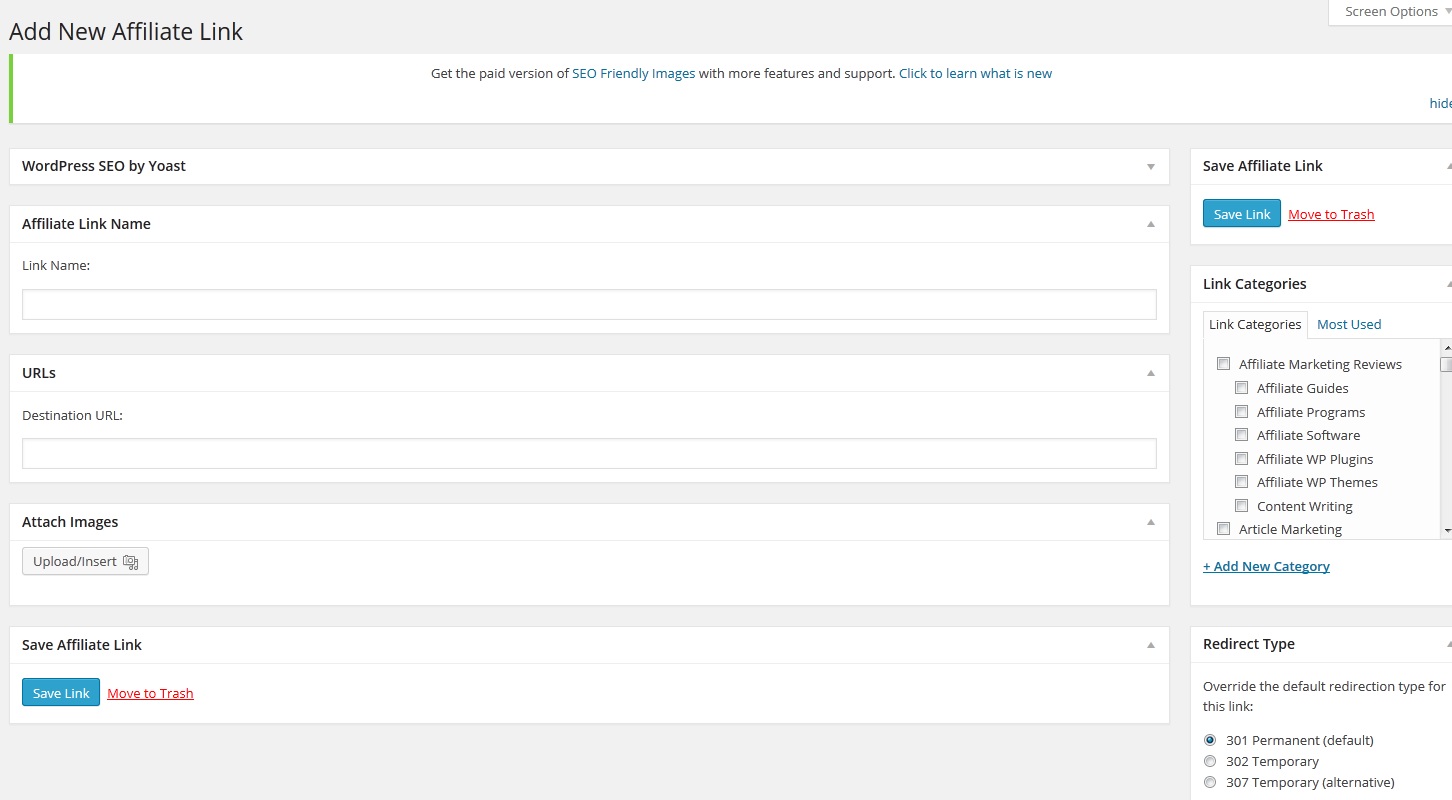 The Link Categories Page
This is the area where you can sort and add new affiliate link categories to make it easier to manage bulk affiliate links with ease.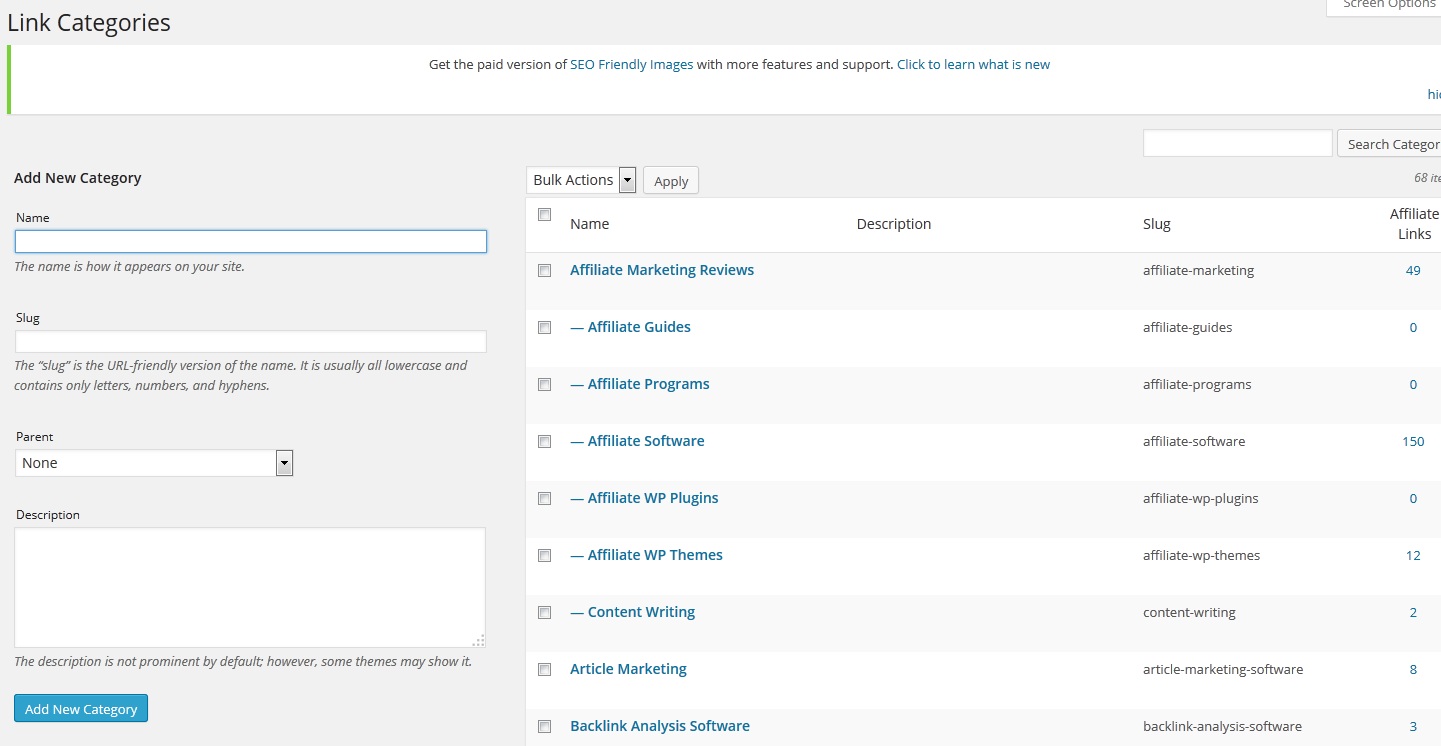 My

Favorite feature

of the ThirstyAffiliates plugin – The neat and professional looking slugs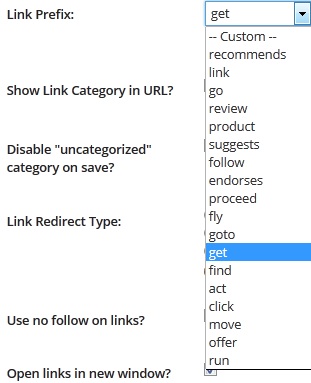 The General Settings Page
This is where you can set all your main features and functions of the plugin, below is a sample of the settings I use on my blog.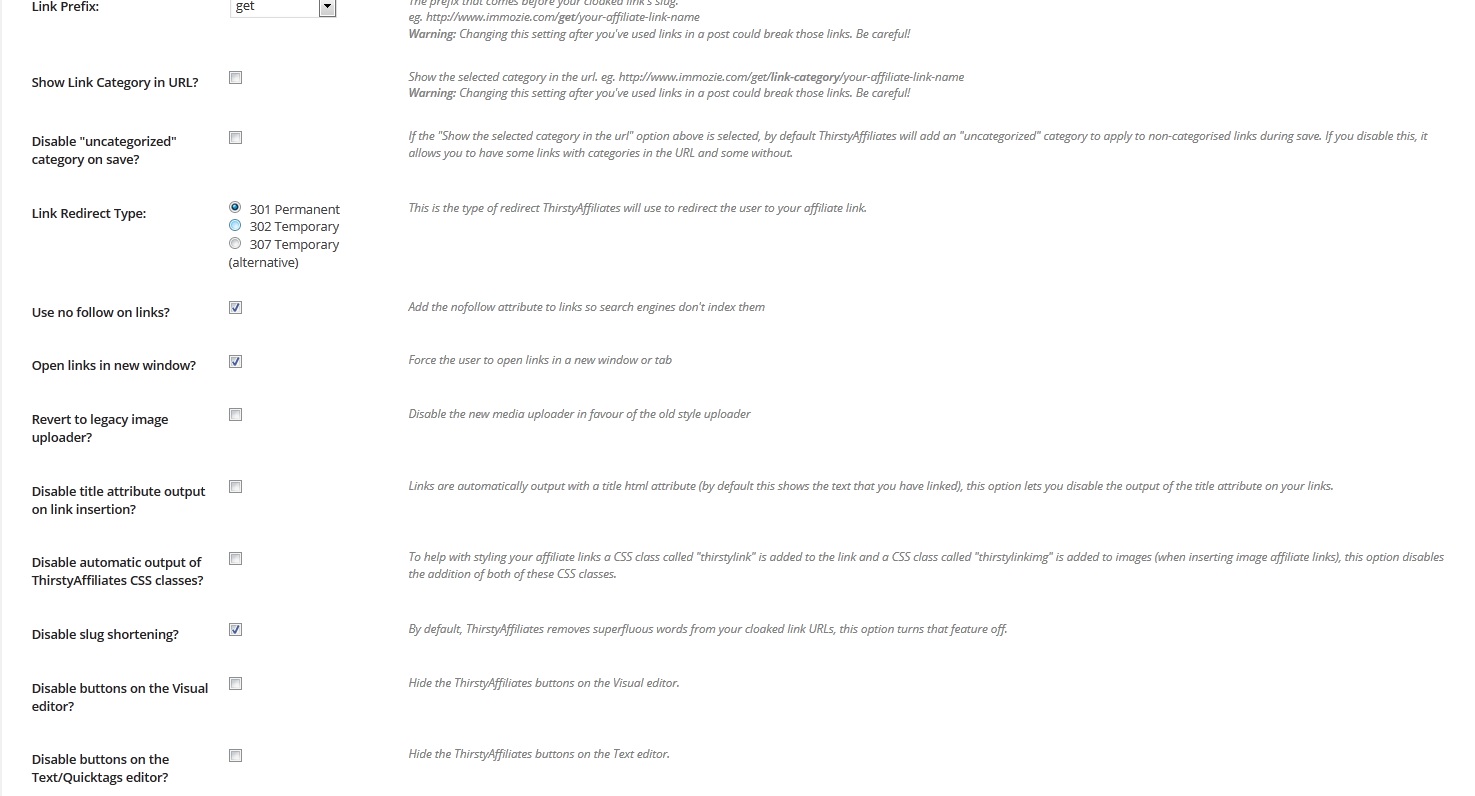 [section label="Price"]
Price
It's absolutely FREE. It's the perfect starter affiliate cloaking and affiliate management plugin for any affiliate marketer looking to start out on a budget. And would really like to have his affiliate links looking professional, nicer and manage them easily from his/her WP Dashboard. Click the following link to download your free copy of this awesome free WordPress cloaking plugin!
[section label="Bottom Line"]
Bottom Line
I love this affiliate link cloaker plugin and use it on my blog personally. I first tried it because I saw other affiliate marketers with these "pretty looking" prefixes in the URL slugs of their affiliate links like "go", "loves", "recommends" and some others. I also just never liked how a Clickbank affiliate link looked, seemed so ugly and untidy for me personally.
You also want to keep your affiliate links secure if you want to protect your commissions. That's what this does, as well as cloak them, organize them and insert them just about anywhere, like posts, pages and even comments. It works perfectly with all the other plugins made by ThirstyAffiliates. You find review on other cool WordPress affiliate plugins by clicking here.
[section label="Bottom Line" anchor="ThirstyAffiliates Coupon Code"]
ThirstyAffiliates Coupon Code
If you're perhaps looking to get the free version and want to get a discount on any of thirsty's addons, you can use this exclusive ThirstyAffiliates Coupon Code "IMMOZIETHIRSTY15" at the checkout and save 15% on any of the ThirstyAffiliates addons!